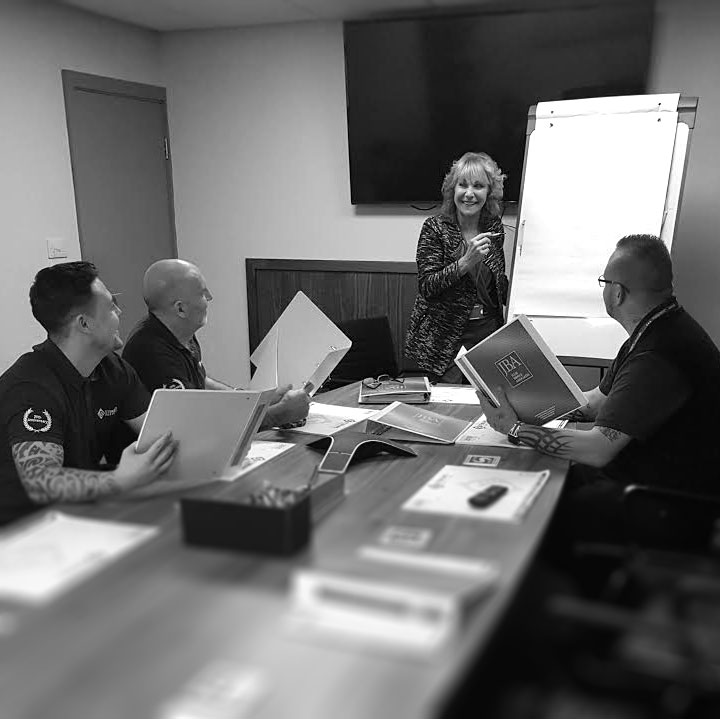 About
Julie Biddle Associates has been established since 2004 and trains throughout the UK. Prior to this Julie worked and managed teams in manufacturing, media and the service sector so has a good understanding of man management , customers and work challenges! Sales training is one of her passions!
Clients are from a wide range of industries including, manufacturing, IT, recruitment, logistics, print, service and the public sector.
We are passionate about people development and pride ourselves on delivering practical, common-sense solutions that can easily be applied back in the work environment.
Our approach is very flexible so if it's a quick sales refresher or an in depth development programme we can provide the right solution. We offer sales training for beginners up to the more experienced sales people.
Ongoing support is key and in order to get the best return from your investment we believe in staying with you after the event and providing motivation, guidance and back up.
We can also carry out Mystery Shopper exercises so you can assess your customer experience before we put the programme together!
For more information about any of our training courses, please call us on 01924 440720 or 07788 973720.
Get in touch