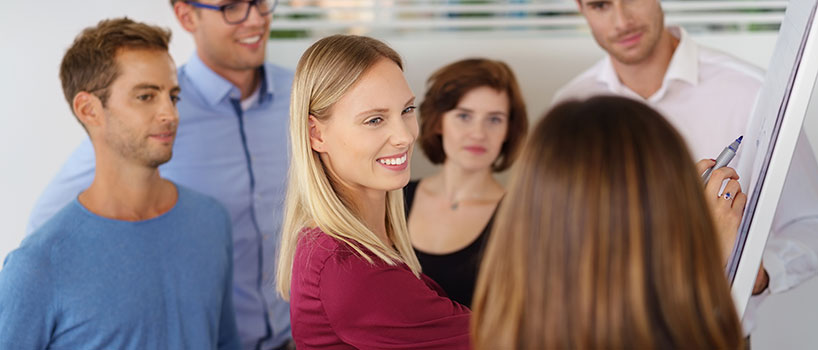 Team Leadership Training
It can be very difficult to adapt from being one of the team to leading that team! Individuals are now tasked with managing the very people who they worked alongside and with whom they have possibly built up strong friendships. The Team Leader is a difficult role. They are neither a manager or one of the team. In order to help make the transition as smooth as possible individuals need to be given a series of tools and techniques to help them.
Typical content would include:
What is leadership?
Qualities of leadership
Different styles of leadership
Functional Leadership -Task – Team – Individual
Defining and setting objectives
Key result areas
Smart performance standards
Effective Delegation
Building a successful team
The principles of effective motivation
For more information about any of our training courses, please call us on 01924 440720 or 07788 973720.
Get in touch