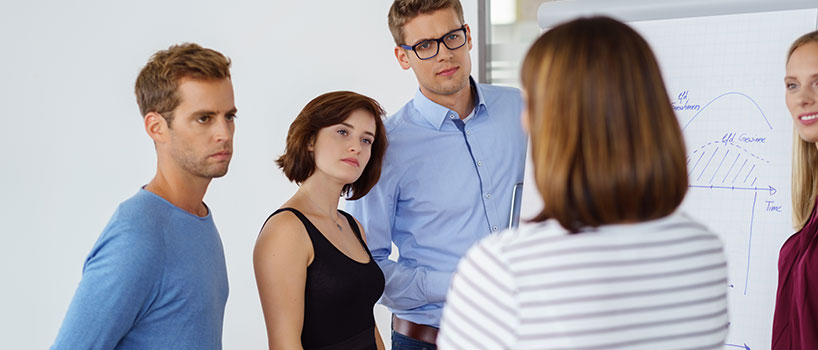 Sales Negotiation Training
The skills and qualities that are so essential in opening doors and starting the sales process are not always an asset when negotiating a profitable outcome. Salespeople by their very nature aim to please, keep the customer happy and can often by forced into saying "yes" to unreasonable or unprofitable requests. Professional sales negotiation will show delegates how to gain a win-win outcome designed for long term relationships. They will also learn about buyer behaviour and how to combat the tactics used in order to get a better deal! Negotiation role-play using hypothetical or typical company scenarios can be used to allow delegates to practice the skills they need. The programme is suitable for both telephone and face to face negotiation.
Typical content will feature:
What is effective negotiation?
Understanding when to start negotiating
Preparation for the negotiation
Stepping in the buyers shoes- The WIIFM effect
The negotiation stages
Communication skills including body language
Dealing with concessions and trade offs
Moving to agreement and closing the negotiation
Follow up
For more information about any of our training courses, please call us on 01924 440720 or 07788 973720.
Get in touch